Disneys "Encanto" new film is captivating worldwide attention for its authenticity. This charming movie takes place in Colombia, a South- American country that suffered from a bad reputation in the last decades. But now it receives a well-gained vindication, showing colorfully to all audiences its magnificent land biodiversity. 
Encanto towns in Colombia
In this blog post, you can find a list of places to explore the real-life inspiration of Encanto in Colombia. Moreover, you can check additional details that bring magic to this uplifting and fantastic tale.  
Coffee Cultural Landscape 
Intense green mountains involve the vibrant town where Familia Madrigal lives. The cozy atmosphere was inspired essentially by the UNESCO Coffee Cultural Landscape. This landscape is a farmer region advocated for coffee production, located western side of the Andes cordillera, where tiny villages nestle at the foot of the hills. The star plantation is top-quality coffee, whose grains benefit from the fabulous fruitiness of those volcanic soils.
 This is Salento, one of the encanto towns in Colombia. 
Wax palms
Another symbol taken of reality is the wax palm. This palm grows up to 60 meters and you can find this sort only in Colombia. Specifically, to see this palm, you can visit Cocora Valley. Hiking around these mountains, precisely when the fog spread right across the valley is a mystic experience. Plus, if you want to feel more of this beautiful scenery, you should visit a hidden spot to see the largest wax-palm reserve in the world, which is located in Coello Town, just two hours distance from Cocora Valley. 
Pacific Region
Antonio's magical room is adorable. His room is full of bliss and colors, representing the Pacific region of Colombia.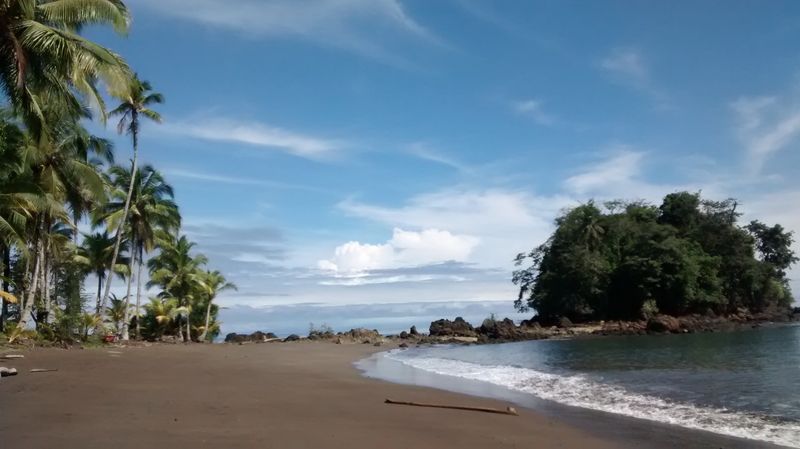 Wildlife in Colombia
Colombia is among the ten most diverse countries in the world. This land had the first place in birds, flowers, and butterflies species. Encanto movie showcases many of these animal species that here live: Jaguars, capybaras, toucans, hummingbirds, and yellow butterflies. If you want to see this fauna collection, make a wildlife safari in the flat region of Colombia.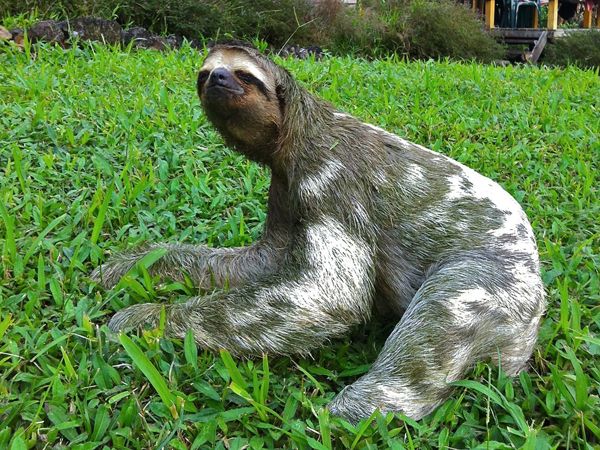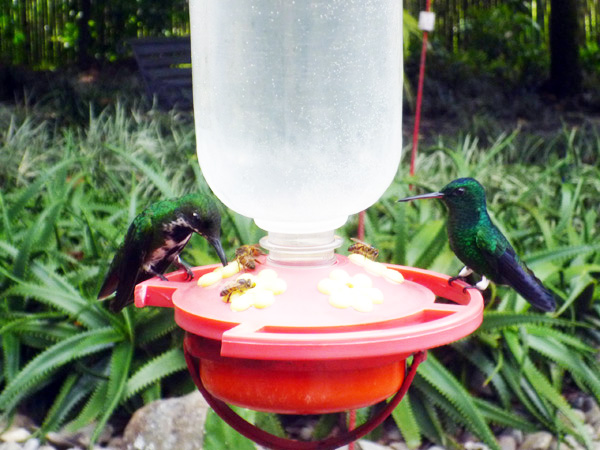 Music
Lin-Manuel Miranda combines his creativity with Colombia's musical roots and variety. He immersed into the rhythms like Cumbia, Salsa, Vallenato, and pop and gave a pulse to the characters. Vallenato is vibrant and joyful, you can recognize the accordion in many scenes and it is present in many songs, as "The Family Madrigal". As he said, this movie is "A love letter to Colombia itself". 
Where to enjoy these music styles? Traditional Colombia music has its festival and you can visit it as well. Do you want to hear the joyful accordions? Go to Festival de la Leyenda Vallenata in Valledupar. Are you wishing for some extra energy? Pack your suitcase to feel the cumbia music in Santa Marta. 
Colonial Architecture 
In this town, there is a church, which is inspired by one well-known architectural jewel in Cartagena. "La Casita" is a character itself. The little house combines many architectural styles. There you can see the colorful balconies of the coffee region, the typical colonial roofs of Barichara, or the market squares like in Villa de Leyva. Visit the following places to merge into this fairytale landscape.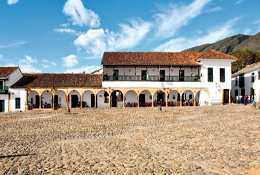 Inspiration and creative process in Encanto Movie 
The creative process in the film is also admirable. Behind this movie, there is lovely and intense research to capture Colombia's souls. During four years Disney Creators and around ten consultants in Colombia exchanged knowledge, personal experiences, and enthusiasm that comprises this fascinating diversity.  
Movie directors and animators received a lot of historical contexts to recreate Colombian culture. Experts in the fields of history, biology, music, and other areas contributed to represent genuinely that cultural rainbow. Rural lifestyle, food, and specific gestures like that Colombians make with their hands are brightly reflected. Moreover, there was also an expert to bring the voice of the Afro culture. Her idea brings to life one of the most lovely rooms, Antonio's room, which represents the pacific region. 
ONE-LINER: In Walt Disney Animation Studios' "Encanto," Mirabel—the only ordinary member of her extraordinary family—discovers that the magic surrounding their home is in danger, and she might be her family's last hope. Taken: https://press.disney.co.uk/press-kit/encanto